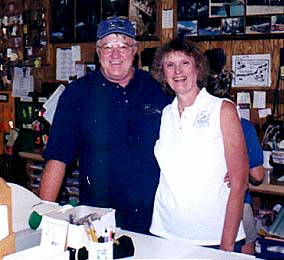 Gene & Eleanor Maggard
Contact Us!
We look forward to providing you with the finest in vacation enjoyment.
Please call, write or e-mail.
ON THE CURRENT RIVER
Akers Ferry Canoe Rental
36869 State Route K • Salem, MO 65560
573-858-3224
1-800-365-AKERS (2537)
1-800-333-5628
[email protected]
ON THE JACKS FORK RIVER
Jacks Fork Canoe
Rental & Campground
19433 Illinois Avenue • Eminence, MO 65466
573-858-3221
1-800-JACKSFORK • 1-800-522-5736
[email protected]
NEW! Click here to download a PDF of our brochure!